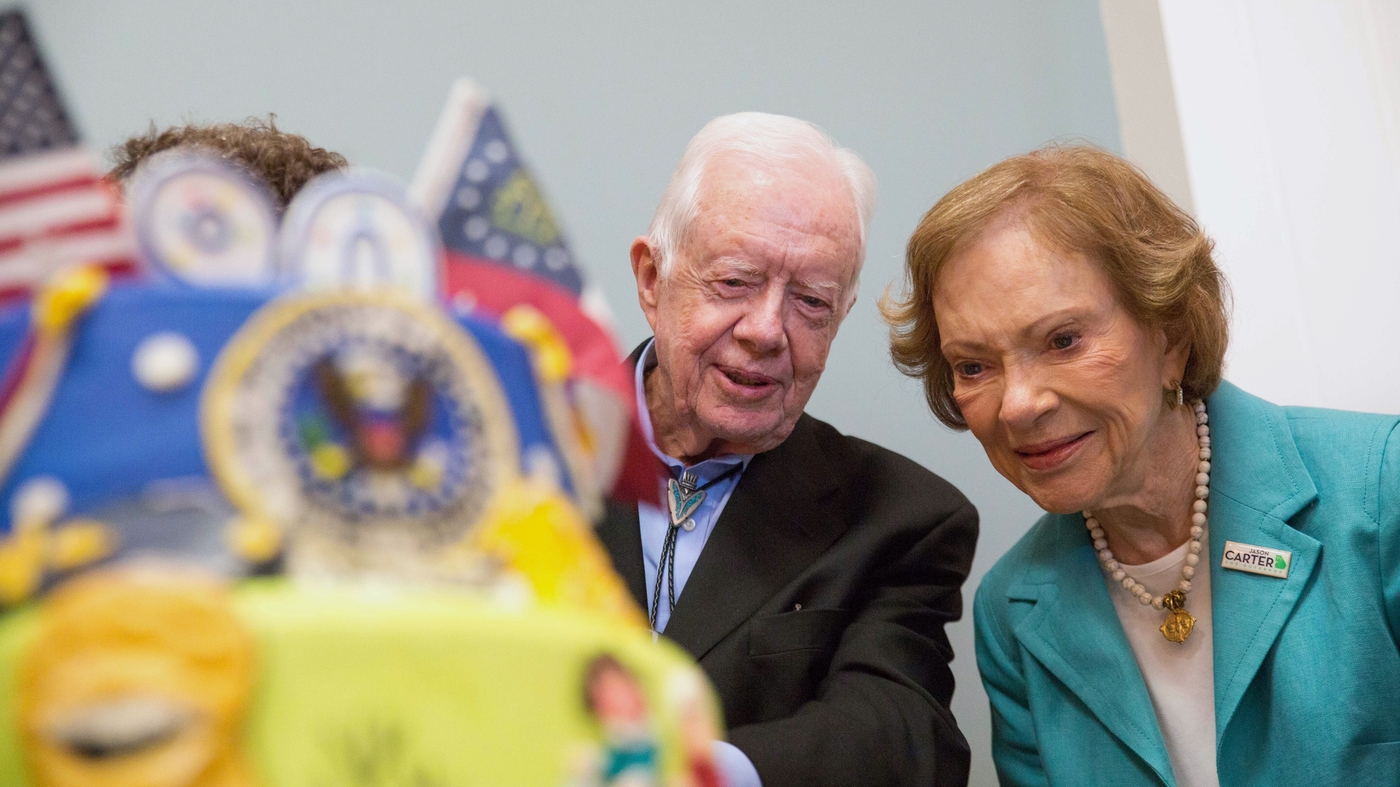 Dreams of statehood were spurred on the day Gaza got an airport
From Jerusalem to Gaza: From the Erez Crossing to the Birth of a State of Palestine, and back again. A Palestinian State Was Born
It's hard to comprehend in Tel Aviv, Israel. The calm in the Gaza Strip allowed for the creation of a Palestinian state.
The day was Dec. 14, 1998, and the mood was upbeat. President Bill Clinton, first lady Hilary Clinton and Yasser Arafat were at the ribbon cutting for the Gaza International Airport.
Clinton said that the place would become a hub for planes from all over the Middle East and beyond. "A future in which Palestinians can travel directly to the far corners of the world."
For many Palestinians, the airport symbolized the larger effort to establish a Palestinian state that would include Gaza and the West Bank, with a capital in East Jerusalem. By this time, the Israelis and Palestinians had been negotiating for five years under the 1993 Oslo Accords. The start-and-stop process was fitful, but the airport was a tangible sign of what could be.
My dad and his friends were from the business community. After they visited the airport, my father came to our house and said that it would happen. A Palestinian state is going to happen. Now I believe it.'"
Over the next seven years, I traveled from Jerusalem to Gaza on dozens of reporting trips. El-Khodary knew most everyone there and was my guide. She now works as a journalist in Amsterdam, where she lives with her two kids, an 11-year-old daughter and a 10-year-old son, and that's where I reached her.
I would enter Gaza in the north through the Erez Crossing, the same border post Palestinians used to exit Gaza in a bizarre rush-hour scene that began every weekday at precisely 3 a.m.
The Palestinians were allowed into Israel. But they had to pass through stringent Israeli security checks as part of a commute that could last three hours or more each way.
The crossing opened at 3PM and the nightime stillness turned into madness, reflecting the fraught Israeli-Palestinian relations of those times.
The rise of Hamas in the early 2000s made it the leader of the Palestinians.
Many Hamas leaders in Gaza were killed in Israeli air strikes, but they were casual about their security. El-Khodary would call them up, and then we'd go knock on the front door of their homes.
In 2005, after a Palestinian uprising, or intifada, that lasted five years, it seemed Gaza might calm down, at least a bit, as Israel withdrew Jewish settlers and troops from the territory after a presence of nearly 40 years.
The year before, El-Khodary was leaving for Harvard where he'd be a journalist. It was a change from the confines of Gaza.
Source: The day Gaza got an airport and a presidential visit, fueling [dreams of statehood](https://lostobject.org/2023/11/02/the-new-york-times-looked-at-the-plight-of-shared-humanity-in-israel-and-gaza/)
The Last Seventy Years: The Fate of the Gazans, Their Families, and Their Households in the Presence of a White House
"You are exposed to all this freedom of movement and universal values and all of that you learn in American schools," she says. "You get this stimulation and it's just so powerful."
The Rafah border crossing between Egypt and the southern end of Gaza was closed. El-Khodary was stuck in Egypt for 39 days, unable to return to Gaza.
During her time away, something else happened. Hamas won an election in the Palestinians, taking over the leadership of the group that had ruled them for decades.
It was instantly clear this would have serious consequences. Since then, Israel and Hamas have fought every few years, though the Israeli aim was to weaken the militant group, not to drive it from power or eliminate it entirely.
"I haven't left Gaza because all my family is in Gaza, all my friends. I just learned that my music teacher from elementary school was killed," she says. I can't help them. I used to work for a newspaper. My family is a part of the story.
She wishes they could join her. But flights out of Gaza are a distant memory. The Gaza International Airport was shut down due to fighting in 2001.
Up First Briefing: Remembering Rosalynn Carter; Sam Altman heads to Microsoft. Opinion: Gaza, Hamas, Israel, and the Palestinians
Good morning. You're reading the Up First newsletter. Subscribe here to get it delivered to your inbox, and listen to the Up First podcast for all the news you need to start your day.
A former first lady,Rosalynn Carter, died yesterday at her home. She was 96. Carter was a mental health advocate and humanitarian over the course of his life. Jimmy Carter has been in Hospice care since February.
Israel and Hamas are inching toward a deal to release some of the roughly 240 hostages taken from Israel in the Oct. 7 attacks. Yesterday, aid workers successfully evacuated some 30 remaining premature babies from Gaza's Al-Shifa Hospital, which is currently controlled by Israel. U.N. representatives described Al-Shifa, Gaza's largest hospital, as a "death zone."
Source: Up First briefing: Remembering Rosalynn Carter; [Sam Altman heads to Microsoft](https://lostobject.org/2023/11/20/the-first-briefings-were-rememberingrosalyn-carter-and-sam-altman-heading-to-microsoft/)
Milei was elected as Argentina's next president by a wide margin. The far-right populist beat Argentina's economy minister Sergio Massa in a runoff election. Milei's style has drawn comparisons to former U.S. president Donald Trump.
OpenAI co-founder and the influential creator of ChatGPT Sam Altman will lead a new artificial intelligence team at Microsoft. The announcement comes after Altman was abruptly ousted from OpenAI by its board of directors over an apparent rift over balancing AI safety with the push to release new tools.
Billy Porter is the first openly gay Black man to win an Emmy. He also has a Grammy and several Tonys under his belt. Porter says he was told that his queerness was a liability when he first came to prominence. The artist is singing on his own accords for his new album.
Source: Up First briefing: Remembering Rosalynn Carter; Sam Altman heads to Microsoft
The Creation of the Israel Museum: An Exhibition of Sculptor Janievich Be'eri-Lukacsi's Art
The artist was currently residing in Kibbutz Be'eri. Her artwork wasn't something she focused on when her family was evacuated to the Dead Sea. Now, her work takes on new meaning at a special display in the Israel Museum in Jerusalem.