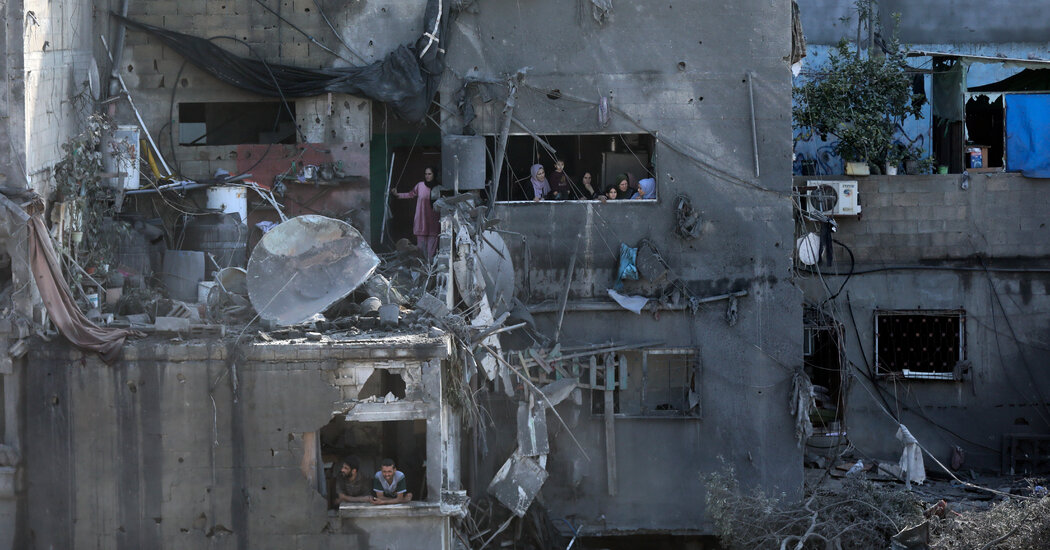 An Israel Explainer makes her case in America
Israeli Operation Defends God, but Israel Doesn't Forget: When Israel's Invasion of Gaza Ends and Israel is Bombed
One reason I'm afraid that the worst is yet to come in the Middle East is that the mutual dehumanization is the most savage I've ever seen it in decades of on-the-ground reporting in the region.
Israel's invasion of Gaza is destroying tunnels, ammunition dumps and Hamas fighters, yes. I fear it is also helping to make people forget that in the long run sharing humans can lead to peace. The United States is already in danger of being overrun by poisonous hatred.
I was thinking about this as I drove the other day to meet some Gazans who were temporarily allowed to visit Israel and became stuck in East Jerusalem. When I tried to get a Palestinian taxi from the Israeli side of the road, my driver abandoned me on the side of the road because he wouldn't go to the Palestinian neighborhood. When I got to my destination, I interviewed a young woman from Gaza who told me that she approved of Hamas attacks on Israelis.
That conversation broke my heart, pretty much. Such bigotry is nurtured by Hamas propaganda but also by Israeli bombing of Gaza: The woman said she had lost two cousins to Israeli fire, including a young woman married only a year ago, and she weeps daily at the bombardment of family and friends in Gaza.
Meanwhile, when Prime Minister Benjamin Netanyahu announced the escalation of the ground operation on Saturday, he cited biblical references to the Amalekites, who were the target of a divine genocide. The story stated that God told them to put men and women, children and infants to death. The code word for a ruthless enemy, who must be crushed without mercy, is often used in Israeli politics and is something Netanyahu wasn't advocating.
"You may think you're being merciful" by sparing a child, counsels a far-right rabbi in a chilling video posted online, but actually "you're being vicious to the ultimate victim that this child will grow up and kill." And this too breaks my heart.
There are of course many other voices that are merciful and sensible, and I've highlighted them previously. But when children on both sides are slaughtered and people are fearful, it is extremists who invariably are ascendant.
"Extremists need each other, support each other," Eyad al-Sarraj, a Gaza psychiatrist who died in 2013, once lamented to me. He said the blockade had turned Hamas fanatics into popular heroes.
The overarching theme of her message is this: When people reject Zionism, suggesting that Israel does not have the right to exist as a Jewish state, it is code for hatred of Jews themselves. "When a massacre occurs that is more barbaric than the world had seen in generations, people actually say, 'Well, but Israel kind of deserves that,'" Ms. Tishby said. "Anti-Zionism is antisemitism."
"My overarching critique of Noa is that she is part of an effort that is led by the Israeli government to conflate all strident criticism of Israeli governmental policy with antisemitism," said Simone Zimmerman, a writer and activist who helped create "If Not Now," a movement of American Jews who are critical of the Israeli government for its policies toward Palestinians.
"Three weeks ago, Israel was brutally attacked by savages who are out to destroy her," she said. "If Mexico would have done the same thing to the United States, nobody would have told the U.S. three weeks in 'restrain yourself.' In a tough situation, Israeli is doing everything it can.
She demurs only when she is asked if she stands behind Prime Minister Benjamin Netanyahu and his handling of the war. She said she did not want to talk about it.
In social media videos and in interviews, Ms. Tishby speaks with the ease of a veteran broadcast anchor, the self-certainty of a politician who has honed her talking points and the passion of an activist who is willing to reveal her emotions but not give in to them.
Her objective, she said, is to lift the morale of Jewish people around the world and to try to reach those on the political left who believe the killing of 1,400 Israelis and kidnapping of 240 more by Hamas was an act of Palestinian resistance. She said that the progressive left had been played.
In an appearance on Fox last week with Sean Hannity, Ms. Tishby noted that Hamas has broken cease-fires in the past, and she emphasized the threat posed by Iran, a supporter of Hamas. "The human rights that you have in Iran are the human rights that you are going to have in the West" if Hamas is not removed from power, she said. Israel is fighting the West.
And in an Instagram video post that included footage of the plane that crashed into the World Trade Center, Ms. Tishby spoke to the camera. She imagined if a group of students on American campuses held rallies in support of the terrorist attack on 9/11. Right now on campuses in America, that is exactly what is happening.
Ms. Tishby's family was politically active and she was born in Tel Aviv. She was a soldier in the Israel Defense Forces and traveled from the Golan Heights to the Gaza Strip.
While still in the army she was cast in a television show as a designer hired to bring youth and relevance to a fashion company. The show, named "Ramat Aviv Gimmel," for an affluent suburb of Tel Aviv, was a sensation.