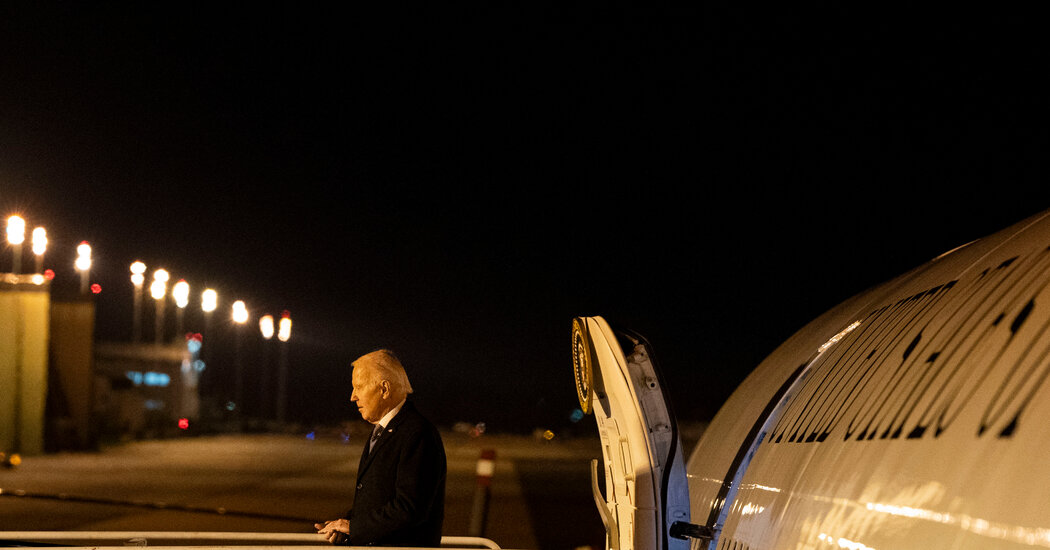 I refuse to compete for attention because I am a Ukrainian
After four weeks of terror and retaliation in Israel and Gaza, and 20 months of war in Ukraine, President Biden is confronting the limits of his leverage in the two international conflicts defining his presidency.
The Biden administration has tried for 10 days to persuade the Israeli leader to let in some humanitarian pauses in the Gaza bombing, in order to exert more influence on his tactics.
It has not. Mr. Netanyahu rebuffed Mr. Biden's push for greater efforts to avoid civilian casualties in a phone call on Monday. He has been threatening to unleash "mighty vengeance" against Hamas if they do not lay down their arms, even if the tunnels collapse in Gaza.
In Ukraine, the country's most senior military commander, Gen. Valery Zaluzhny, uttered the word last week that American officials carefully avoided for the better part of a year: stalemate. Many of Mr. Biden's aides agree that Ukraine and Russia are dug in, unable to move the front lines of the battle in any significant way.
Republicans fear that General Zaluzhny will make it harder to get them to vote for aggressive funding for the war in order to encourage President Vladimir V. Putin to dig in.
"There is a long history of U.S. presidents realizing they don't have as much leverage over Israel as they thought," said Representative Seth Moulton, a Massachusetts Democrat and former Marine who served four tours in Iraq. And he said the same applies to Ukraine, "where this is first and foremost their fight, even if we have huge stakes in the outcome."
History, geography and American national interests separate these two radically different conflicts, though it was Mr. Biden himself who joined them in a speech to the nation two weeks ago after returning from a visit to Israel, where he mourned the loss of 1,400 people in the Oct. 7 attacks and vowed to join in the dismantling of Hamas.
"Hamas and Putin represent different threats," he said that evening, "but they share this in common: They both want to completely annihilate a neighboring democracy — completely annihilate it."
"They leave Ukraine because the front is moving slowly," my friend told me when we met at her place in Kyiv. Once we liberate a significant part of the land, the journalists will be back in no time.