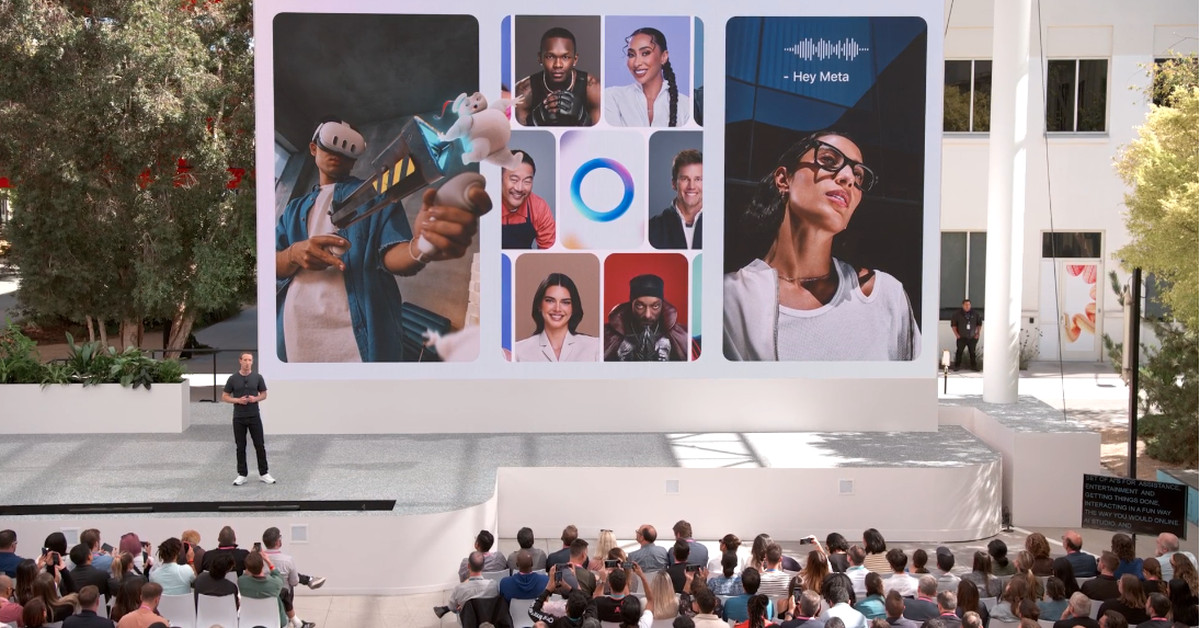 He can't quit the metaverse
Facebook CEO Mark Zuckerberg vs the metaverse: What AI is going to use in the next 20 years, or what is going on in the future?
A number of new features were announced by him, including the ability to summon an assistant in any chat on Messenger, as well as a feature called a Birthday party that can help users plan a birthday party, both powered by Meta AI tech. And he said Meta would use this technology to advance the metaverse.
This year's keynote, by contrast, was centered far more on your living room. "You see the physical room around you," Zuckerberg promised. If you want to build your creations on a flat surface, you can solve Lego puzzles in your room. You can play games with your friends sitting around a table."
"Pretty soon, I think we're going to be at a point where you're going to be there physically with some of your friends, and others will be there digitally as avatars or holograms, and they'll feel just as present as everyone else. You will walk into the meeting and sit at a table. There will be holograms and a bunch of artificial intelligence guys who are going to be in the picture, but also sitting around the table with you, helping you get different things done.
The modern "real world" combines the digital world with the physical one, and is the basis of the concept we call the metaverse, according to Facebook's Mark Zuckerberg.
It's not clear, though, how many people would immediately associate chatbots with "the metaverse." There are places where 3D worlds and AI intersect; Meta has mentioned, for instance, bots becoming characters in these worlds. But a lot of AI usage right now consists of typing prompts into a text box — it's a distinctly non-embodied interaction. It seems that much of Meta's enthusiasm is lying right now.
Meta can't abandon the metaverse the way many companies have done. It is in the name. But fortunately for it, the metaverse has always been a slippery term. Is it VR? Is it AI? Is this a video game? The best answer might be that whatever Meta does is the metaverse, by definition — at least for Mark Zuckerberg.
Khari Johnson on Gadget Lab: Mixed Reality, Meta's new smart glasses, and where it sits in the AI arms race
This week on Gadget Lab, we talk with Khari Johnson of WIRED about mixed reality hardware, Meta's new voice-controlled smart glasses, and where it sits in the AI arms race.
Khari had a wonderful story about Meta's many artificial intelligence machines. Read Lauren's story about the upcoming Meta Quest 3 headset and chatbot-enabled Ray-Ban Meta smart glasses.
Khari Johnson can be found on social media @kharijohnson. LaurenGoode is a person. Michael Calore is @snackfight. There is a main hotline atGadgetLab. The show is produced by Boone Ashworth (@booneashworth). Solar Keys is the music for our theme.
You can always listen to this week's podcast through the audio player on this page, but if you want to subscribe for free to get every episode, here's how:
If you're using an iPad, open the app called Podcasts or just tap the link. You can download an app like Overcast or Pocket Casts that will let you find Gadget Lab. If you use Android, you can find us in the Google Podcasts app just by tapping here. We're on the site as well. And in case you really need it, here's the RSS feed.