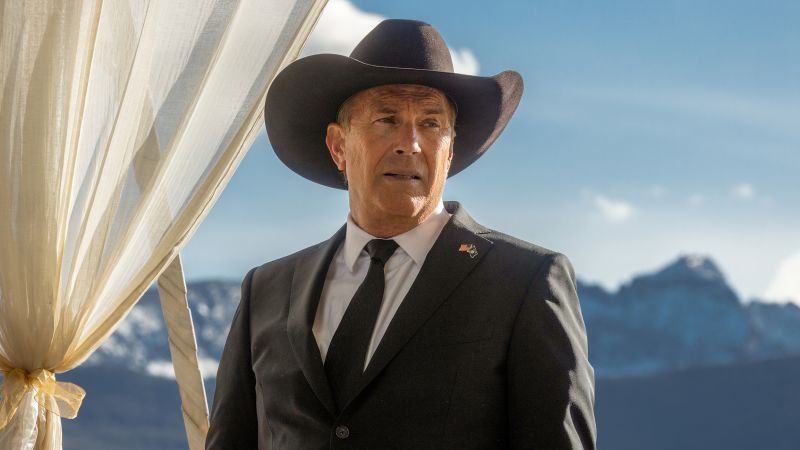 The Kevin Costner series takes a turn into politics in the fifth season
Wild Things in the Wild: A Tale of Three Wild West-Lost Stars, One in Yellowstone and One in Tulla King
Already considered a modern-day western, "Yellowstone" never deviates far from its cowboy roots, and Dutton is clear in expressing his suspicions regarding big-city interests and wealthy vacationers looking to turn Montana and its pristine mountains into a playground as opposed to a home.
The story follows a Deadline report earlier this month that Costner, who stars as the patriarch John Dutton on the series, may be departing because of issues surrounding "disagreements over shooting schedules."
Granted, Montana politics has been a part of the series since the beginning. In the fifth-season premiere, Dutton says that he never intended to be in the gubernatorial race and that throwing his hat into the ring made him in a position.
I fight for what is right and I bring the same taciturn values to politics that I bring to business, saying bluntly, "I fight for what's right." I don't really care who supports it."
The show has a lot more to offer, but the new role for Dutton as a public official that is principled, no-nonsense, and would appeal to anyone who wants to be on the ballot regardless of policy preferences, could help differentiate the show's latest dramatic arcs. In addition to "1883," launched last year with Sam Elliott in the saddle, another prequel with Harrison Ford and Helen Mirren, "1932," will premiere in December on the streaming service Paramount+.
"Yellowstone" patriarch Taylor Sheridan is also behind another new Paramount+ series set in the heartland, "Tulsa King," featuring yet another veteran movie star, Sylvester Stallone, playing a New York mobster exiled to Oklahoma after leaving prison.
Puck Comments on Costner's Game Theoretical Approach to the Yellowstone Stars: The Final Fugitive Season of Yellowstone
In a story published by Puck on Tuesday, attorney Marty Singer pushed back on a report that Costner had shortened the amount of time he has been willing to shoot the series on location in Montana.
"As we previously stated, Kevin has been a key component of the success of our Yellowstone series, and we hope that continues from here on out," a Paramount spokesperson said.
We wish that Kevin Costner is a part of the park for a long time. We are working on franchise expansions of this amazing world that Taylor has built. Matthew McConaughey is a phenomenal talent with whom we'd love to partner."
The series might be wrapped up and a franchise based on the story of the Dutton family is in the works according to the report.
According to the new story published by Puck, "For Season 5 — initially planned as 10 episodes, but expanded to 16 episodes that were to be shot in two tranches, 5A and 5B — Costner had negotiated short shooting windows." The change would potentially complicate production on the series, given its reliance on exterior shots out on the range.
"As everyone who knows anything about Kevin is well aware, he is incredibly passionate about the show and has always gone way above and beyond to ensure its success," Singer told Puck.