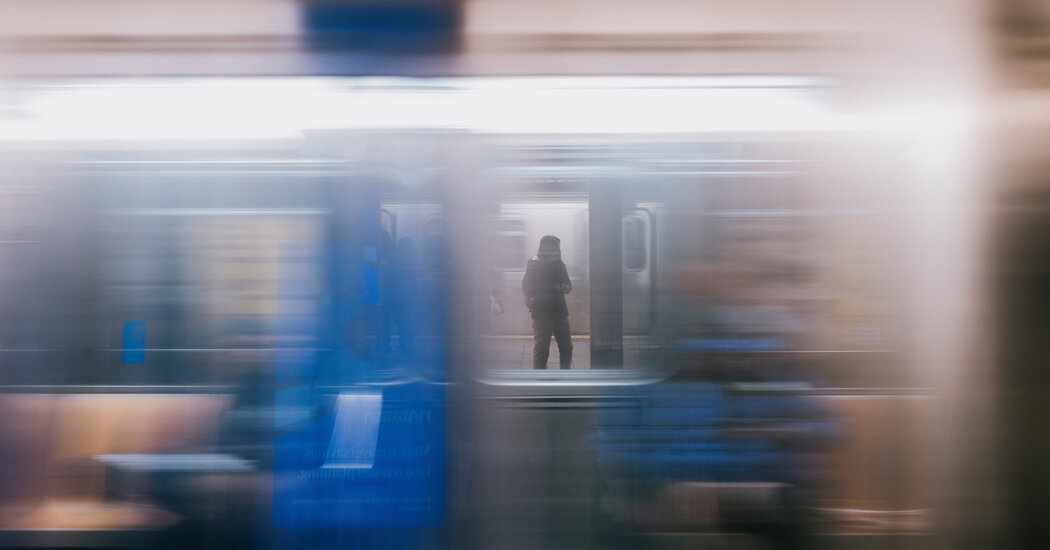 This article is based on a Times investigation of New York's social safety net
The NYC Mental Health Shelter System: Where are we going? The case of Michelle Go, the man who killed on a subway platform in 2022
The January 2022 killing of Michelle Go, a financial consultant who was shoved in front of an oncoming subway train, stirred public outrage and led to official promises of reform. But before all that, the man who killed her had been hospitalized at a state psychiatric facility and released despite signs that he was still delusional — the same kind of institutional breakdown that has preceded scores of other attacks, The Times found.
But the city has failed to reliably place mentally ill people in them thanks to flaws in the shelter system's intake process. The system depends on low-paid workers who don't have the mental health training to identify mental issues in newcomers. Often, the workers must rely on people to self report mental illness. Many of the initial assessments that make the shelter placement decisions have been wrong. According to state auditors, only one in four people with mental illness are placed in a mental health shelter.
The major elements of the safety net were stitched together after the state began closing its notorious psychiatric institutions in the 1960s. They have homeless shelters that connect people with services and support, private and public hospitals that are tasked with stabilizing them during crises and specialized treatment teams that are designed to function as mobile mental health clinics.
The results can be disastrous. A man with a serious mental health problem was shuttled to other type of shelters rather than being placed in a mental health shelter. In August 2021, he used a hammer to attack a stranger on a subway platform in Union Square, badly injuring him.
The New York City shelter system has some 600 sites operated by nonprofit contractors. It includes 37 dedicated mental health shelters that are staffed with psychiatrists and social workers to offer treatment — at a cost to taxpayers of about $250 million a year.
But the Times examination found a widespread failure by the agencies to share information, even though New York State created a detailed database years ago for that purpose. It also revealed a pattern among the agencies of taking the narrowest possible approach to care, and an unwillingness on the part of city and state officials to fully fund crucial programs, leading to understaffing and harried treatment.