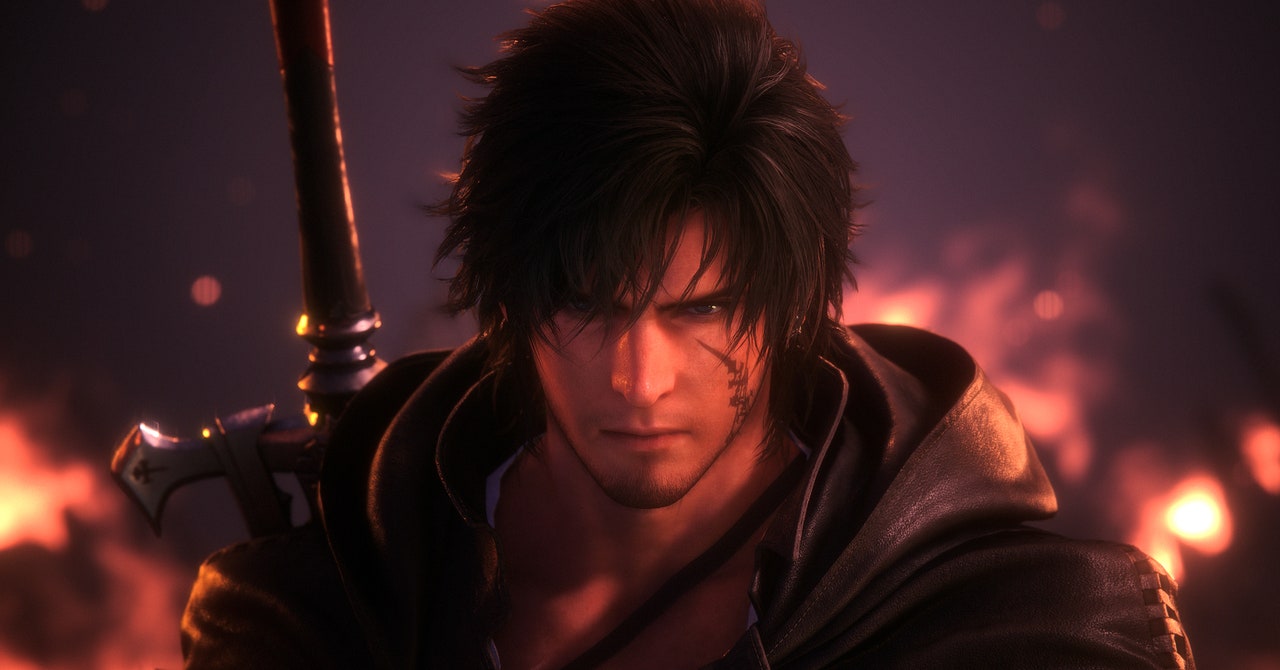 When developers grow up, Final Fantasy VII is what happens
Revenge: A New Trailer for the Single-Player Final Fantasy XVI from the Game Awards at the One-Component Experiment
To cap-off the barrage of announcements and trailers unleashed during The Game Awards was a new trailer and release date for the latest single-player installment of the Final Fantasy series. Game director Naoki Yoshida made his first ever appearance at The Game Awards to present Final Fantasy XVI's newest trailer and shared the game's release date — June 22nd.
The Revenge trailer was very short but very bloody, revisiting one of the first moments of Final Fantasy XVI fans got to see. The trailer has a content warning meaning you need to go to YouTube to watch it.
Since the first announcement in 2020, there have been few updates on the game. It seems like the game's marketing machine is starting to spin in earnest. Earlier this year we got two new trailers highlighting the characters, story, and gameplay.
Eichler vs. summon: A tale of eikons, Dominants, and dominants in Final Fantasy XVI
Developed under the leadership of one of the hardest working people at Square Enix, game director Naoki Yoshida, Final Fantasy XVI looks like it combines all the vast political intrigue of Final Fantasy XII with the fluid action battle systems of FFXV and Final Fantasy VII Remake. The eikon battles were one of the most important aspects of the game to get right, he said in an interview with Yoshida. For the first time in the series, you will be able to control them without having to give them commands or act on their own.
"We have these epic summon versus summon battles," Yoshida told The Verge. The films are also going to be in the movie theaters. The players will be able to actually get into those battles and control an eikon of their own and feel the excitement from the inside, not just from an outside type of view."
The Final Fantasy franchise has not accrued wisdom with age. The first Final Fantasy was launched in Japan in 36 years ago, but the series has struggled to live up to its earlier days. If each new game in the main series is a chance to change itself, the creators of Final Fantasy XII want to bring back the magic by walking a gloomier path.
The 16th main installment takes place in a medieval fantasy world, one where warring nations fight among themselves for dwindling resources. Dominants, a handful of individuals with the ability to transform into powerful creatures called Eikons, modeled after the series' summon monsters, represent each civilization. Some Dominants rule their nations, while others are considered tools to be used as needed. The game spans three decades of its protagonist's life. Clive, more antihero than model champion, is on a quest for revenge. He has lost his younger brother and the Dominant of his nation, Joshua.
He traveled the world to speak with fans for both Final Fantasy XIV and XVI. What he learned was a shock. Younger players purposely avoided the series because it was Final Fantasy. He says that a lot of players see what Final Fantasy is like in different ways. It's as though the franchise's identity was solidified in the period between Final Fantasy VII and Final Fantasy X.  People expect sci-fi stories, characters that feel very anime. There is an idea that Final Fantasy is simply about teens going out and saving the world. The Final Fantasy has more potential.
The days of turn-based combat are over. For Final Fantasy XVI, Square Enix brought on Ryoto Suzuki as combat director. His credits include Devil May Cry 5, a critically acclaimed game that earned high praise for its quick, stylish fights. Suzuki's influence is clear. Clive felt confident controlling the game while playing a demo. The character can take on powers of many different Dominants and players can quickly cycle through them in battle. Fights play out in real time, requiring players to nimbly dodge and defend and chain together combos.