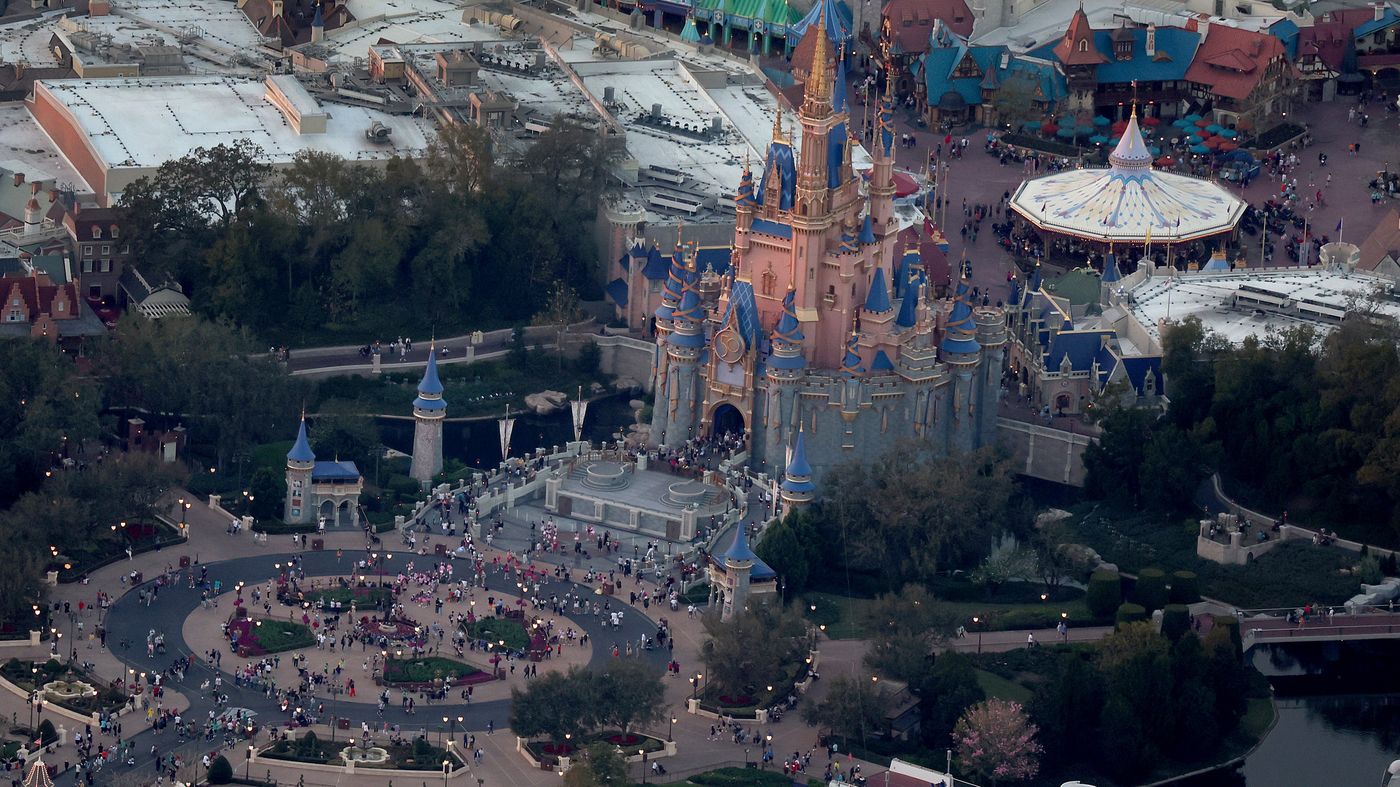 The governor took control of Disney World's special district
The Disney Experience in Florida: The Case for a New Sheriff, an Airport, and an Exempt Expenditure from the Florida State Legislature
The Disney saga has been an important part of the narrative surrounding the rise to the top of potential GOP presidential contender Ron DeSantis and the lengths the Republican has gone to push his war on wokeness. In taking on Disney, DeSantis stunned one of the state's largest and most influential employers. With an army of lobbyists and millions in past campaign donations to Republican lawmakers, it often wielded much influence in Florida's halls of legislative power.
Lawmakers, though, changed course amid concerns a disruption of Reedy Creek's debt and contracts violated the state law that created the special tax district. Instead, DeSantis appointees will be in charge of the district's long-standing powers to tax, build and borrow money for projects and services around Disney's vast footprint in Orange and Osceola counties. Reedy Creek was renamed the Central Florida Tourism Oversight District, it was not allowed to build its own airport or nuclear plant, it was prevented from usingeminent domain and it removed powers that could have allowed Disney to build its own airport.
"The corporate kingdom finally comes to an end," DeSantis said during a news conference announcing the move on Monday. Accountability will be the order of the day, with a new sheriff in town.
The board was reconstructed with the help of an attorney and a school board member who helped found the conservative organization Moms for Liberty.
In a statement to CNN after the bill passed the legislature, the president of Walt Disney World Resort said that the company would continue to innovate, inspire and bring joy to the millions of guests who come.
"Disney came out against something that was really just about protecting young kids, and making sure that students are able to go to school learning to read, write, add, subtract, and not having a teacher tell them that they can change their gender," DeSantis said Monday. "And I think most parents agree with that. But you know, that was only a mild annoyance. We realized after that dust had settled that there was a movement within the corporation itself.
The company donated to DeSantis during the 2020 election cycle. In 2021, the governor's staff reportedly worked with Disney to give it an exemption from a law designed to crack down on big tech companies.
The heart of the bill is the appointment of a five-person state board to oversee municipal services, such as fire protection and road maintenance, where Disney World operates.
The new board will have the ability to raise money and pay Disney's debts. DeSantis' previous pledge to strip Disney of its special tax status sparked fears that local taxpayers would be left on the hook, which would, in turn, spark a significant spike in local tax rates.
The governor implied that Disney's values wouldn't be adversely impacted because the board members are people who "very much want to see Disney be what Walt envisioned."
The Disney World Experience during the First Year of COVID-19: When Disney and Republicans Went to Talk About Inclusion in the Parks and Studios
The zone sites on nearly 25,000 acres, sandwiched between Orange and Osceola counties. Disney's investments made it possible for the Reedy Creek Improvement District to get electricity, water, roads and police.
Disney has previously said it won't fight the government takeover, but didn't say anything whenNPR asked for comment.
But the relationship between the two started to sour that same year after Disney took a stricter stance on preventing the spread of COVID-19, mandating its workers show proof of vaccination and its theme park guests continue to wear face coverings.
At the same time, Disney was increasingly drawing criticism from conservatives for making changes to its parks and films to increase inclusivity. Disney World closed Splash Mountain, for example, after a petition accusing it of "stereotypical racist tropes" gained 21,000 signatures.
DeSantis immediately turned Chapek's statement into a fundraising point. A month later, he introduced legislation on revoking Disney's special tax status.