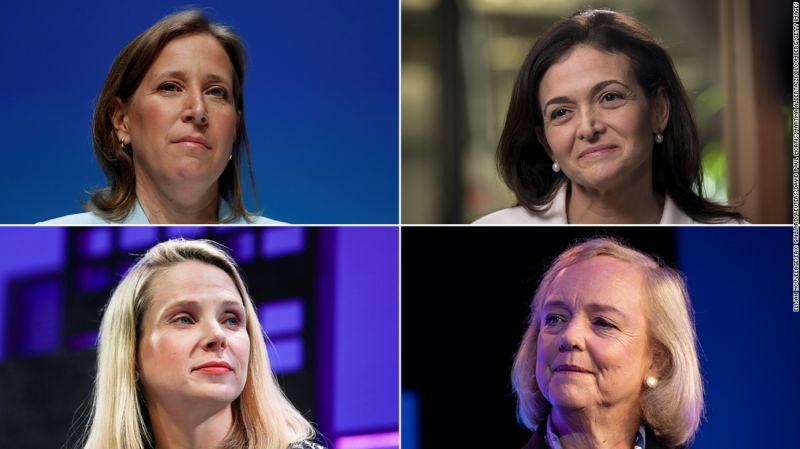 There are more women quitting in leadership roles
The 2022 Women in the Workplace Report from McKinsey and LeanIn.Org: A Survey of Women and Black Directors in the United States and Canada
"Despite modest gains in representation in senior leadership over the last eight years, women — and especially women of color — are still dramatically underrepresented in corporate America," authors of the study noted.
That's according to the 2022 Women in the Workplace report from McKinsey & Company in partnership with LeanIn.Org, a large annual study of women employees and talent data across hundreds of participating companies.
The C-suite also remains predominantly male and White, according to the report. Only one in four c-suite leaders were women and only one in 20 were a woman of color.
Women leaders are 1.5 times more likely to leave a job to find a position that is more focused on diversity, equity and inclusion than their male counterparts.
As a point of perspective, they added, "[f]or every woman at the director level who gets promoted to the next level, two women directors are choosing to leave their company."
The report is based on a survey of more than 40,000 employees from 55 companies, interviews with a few dozen survey respondents, as well as research, talent and other data from 333 companies. Combined, they represent more than 12 million employees in the US and Canada.
End of an Era for Women in Tech Leaders: The Case of Sima Sistani, former CEO of WeightWatchers, and the exclusion of Francoise Brougher
There are still a handful of, albeit lesser-known, women in the upper echelon of tech, including Meta CFO Susan Li, Oracle CEO Safra Catz, and Lisa Su, CEO of chipmaker AMD. Some women in tech have become targets of online harassment, such as the former head of legal, policy and trust at twitter, who has become a target.
The end of an era has been marked by the recent announcement from the leadership at YouTube that they are stepping down from their roles. The tech industry has now lost an entire generation of trailblazing women leaders and replaced them mostly with men.
There is a group of business leaders that are comprised of diversity, equity, and inclusion.
Sima Sistani is the CEO of WeightWatchers, and was the co-founder and former CEO of the app Houseparty.
While Sistani said it can feel like "we've taken a step back" with so many high-profile women in tech stepping aside, she added, "I think that it's important for us to also look for the places where things are working."
Francoise Brougher, the former chief operating officer of Pinterest, sued the social media platform for gender discrimination and retaliation in 2020, arguing in court documents that she was fired after reporting "demeaning sexist comments" towards her from another company executive. Pinterest settled the lawsuit later that year, but the legal battle was seen as yet another example in a string of incidents highlighting how even the most powerful women in tech are treated.
Sistani brings digital expertise to the company as well as her experience as a women leader in the workplace now that she is at the helm of WeightWatchers. Sistani, a mother with two kids, expanded WeightWatchers paid parental leave policy late last year, a move she viewed as crucial for making sure that all parents have equitable opportunities at the company.
Source: https://www.cnn.com/2023/02/24/tech/end-of-an-era-for-women-tech-leaders/index.html
The Exodus of Women in C-Suites: The Importance of Succupancy Planning in the Next-Generation
This representation at the very top is critical for women in middle management, the point at which women tend to see their higher career aspirations realized or thwarted. "Without women in the C-suite who have come before them, it could make this transition period tougher for next generation women leaders," Kray said.
Daija, of the Bridge organization, added that one lesson from this exodus of high-profile women tech leaders is the importance of succession planning, to ensure that when a woman CEO steps down there are other women ready to build on their progress. We don't lose ground if we keep getting the same representation as we already have.