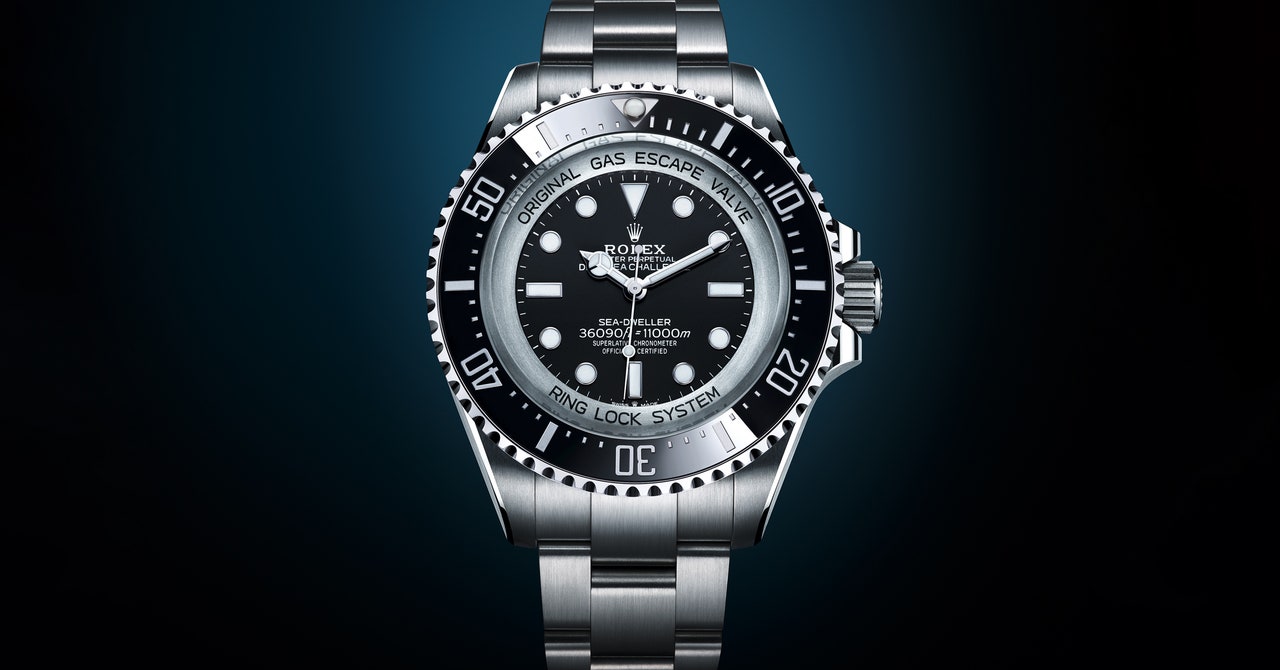 The original dive watch got a three-hour update
The Rolex Deepsea Challenge is the Deepest-ever Ocean Outing for a Human, and the 70th Anniversary of the Fifty Fathoms
The Deepsea Challenge is a new release by Rolex, and it is described as a watch that defies the limits. The goal of the Deepsea Challenge is to be able to work up to 11,000 meters (6 miles) under water. But you'd be forgiven for concluding it means the depths of logic also. The 3,900 meter watch offered by Rolex is the deepest-ever ocean outing for a saturation diver, in 1988, and the lowest-ever ocean outing for a human. What, then, could be the rationale for almost tripling a capability that can only ever be experienced in theory, necessitating a watch so big that it pushes another limit—that of wearability?
It comes as Blancpain marks the 70th anniversary of the original Fifty Fathoms, the watch that set the blueprint for analog dive watches as we know them. With help from the French combat divers, the Fifty Fathoms set the agenda with its waterproof construction, innovative design, and locking bezel that can be used for marking time spent at depth.
Rolex's Submariner, developed the same year, took the same approach—but since it only made it to market the following year, Blancpain has gone down as the progenitor of what continues to be one of the most successful, varied genres in watchmaking.