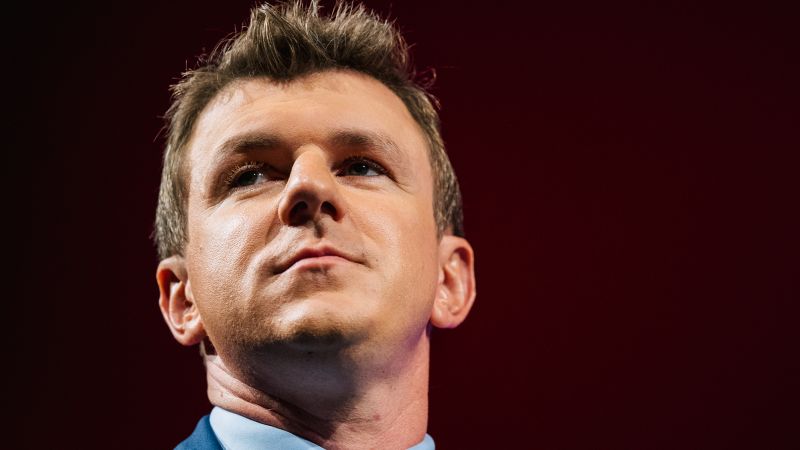 Project Veritas removed James O.Keefe from their ranks
A videotaped speech by O'Brien and the Project Veritas right-wing group of the day Joe Biden stole a diary
In a videotaped speech posted online Monday, O'Brien told staff that he had been ousted from the organization.
O'Kennedy removed himself from the board of directors after being stripped of his authority as CEO. "I'm indefinitely suspended from this organization," he added.
The right-wing group, which quickly rose to fame, has used sting videos to target news organizations, including the New York Times. The group has had a video featured on Fox News and in the right-wing media universe, which has generated publicity for the group.
The theft of a diary kept by President Joe Biden's daughter was the subject of a federal investigation. The two people who sold the items to Project Veritas pleaded guilty to taking her belongings.
Earlier that day, the 38-year-old O'Keefe was pictured on a hiking trail in the Santa Monica Mountains with anti-vaccine activist Robert F. Kennedy Jr.
O'Keefe said in the video posted Monday that he had apologized to the group's board for his "tone" in the office, but that his apology was not accepted or considered sincere.
The Project Veritas Board of Directors Apologises for the "Financial Malfeasance" of James O'Keefe
The Project Veritas leadership has not finished examining the full scale of financial issues over the years, but says that a preliminary review indicates that James has spent an excessive amount of donor funds on personal luxuries. During the ongoing review, more is being uncovered.
A charter flight to meet someone to fix a boat under the guise of meeting with a donor and $150,000 in Black Cars in the last 18 months are all expenses that the organization says they have incurred.
The Board wants to speak with James even though they have been through so much in the public eye. "We did not fire him, nor do we want him to resign. We would like to resolve internal matters with James, instead of going public with them.
"So currently, I have no job at Project Veritas," O'Keefe said in the video. "I have no position here based upon what the board has done. So I'm announcing to you all that today on President's Day, I'm packing up my personal belongings."
In a statement released later Monday, the group's board of directors said it had uncovered "financial malfeasance" and accused O'Keefe of spending "an excessive amount of donor funds in the last three years on personal luxuries."
O'Connell said several times that the nearly 45 minute speech was for staff internally, but it was posted on the Vimeo platform.
The executive director and several board members gave a statement last week in which they said that a number of their staff members gave feedback about their treatment of people and internal processes.
The organization's executive director, O'Keefe, and his attorneys were among the people who left messages seeking comment.