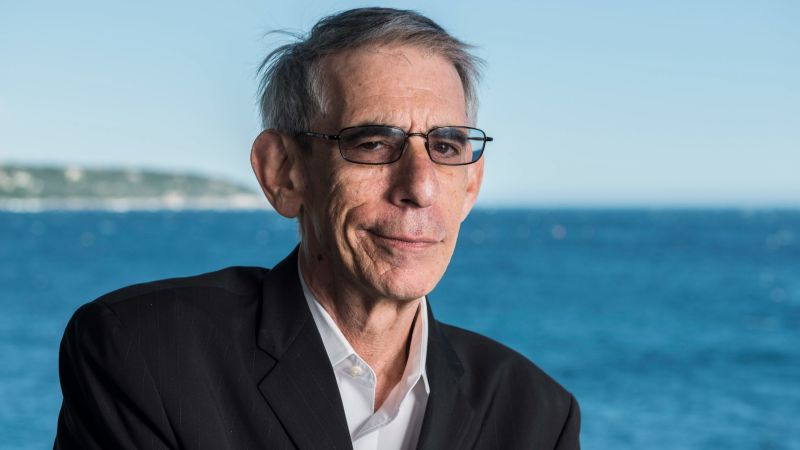 Richard Belzer, actor and comedian, died at the age of 78
Remembering Richard Belzer: A Nightmare at the SVU Pole in the Age of Rogue/Crime, and Where I Wanna Be?
Over the course of his career, Belzer portrayed a detective in 11 television series, including "The Wire" and "The X-Files." He made crossover appearances in-character in the comedies "30 Rock," "Arrested Development" and "Unbreakable Kimmy Schmidt," and his detective Munch was even turned into a muppet in the "Sesame Street" skit "Special Letters Unit."
He said in an interview with The Boomer Tube that he would be a detective if he was given the chance. "The character is very close to how I would be. It has been a lot of fun because they write to all my paranoia and conspiracy theories. It's been a dream actually."
"I first worked with Richard on the 'Law & Order' / 'Homicide' crossover and loved the character so much. I told Tom that I wanted him to be one of the originalSVU characters. Wolf said that the rest is history. "Richard brought humor and joy into all our lives, was the consummate professional, and we will all miss him very much."
"Goodbye my dear, dear friend," Hargitay wrote on Instagram. It will be hard for me to leave you, your unique light, and your take on this strange world. I've known you and worked with you, side by side, for a long time.
On the Life of a Comedian: A Conversation with John Belzer, the Late Star, and Many Other Stories from the Early 1940's
Belzer performed on the National Lampoon Radio Hour with other comedy greats, such as John Belushi and Bill Murray. He was the warm-up comic for SNL in 1975. Belzer's small roles were mostly forgotten in the cast's success. He said that Lorne Michaels wouldn't work him into the show.
Despite his crime-solving career, the Connecticut-born actor's early focus was on comedy and rooted in New York City. He appeared in the city's comedy clubs, including Catch a Rising Star and The Improv, and was known for his unsympathetic comments on political and social events of the time.
After being expelled from Dean Junior College in Massachusetts, Belzer embarked on a life of stand-up in New York in 1972. Belzer became a regular at catch a rising star. He made his big-screen debut in Ken Shapiro's 1974 film The Groove Tube, a TV satire co-starring Chevy Chase, a film that grew out of the comedy group Channel One that Belzer was a part of.
Belzer appeared in the hit 1980 film "Fame" as M.C. Later film roles came in 1982's "Night Shift" followed by the Al Pacino-starring "Scarface" one year later. He played a superhero on two shows in the 1990s. There are new stories of Superman.
Belzer's Munch would be one of television's longest running characters and have a sunglasses-wearing presence on the small screen for more than two decades. The novel I Am Not a Cop! was published in 2008. With Michael Ian Black. He has helped write several books about conspiracy theories such as President Kennedy's assassination.
Belzer died Sunday at his home in Bozouls in southern France, his longtime friend Bill Scheft told The Hollywood Reporter. Comedian Laraine Newman first announced his death on Twitter. The actor Henry Winkler, Belzer's cousin, wrote "Rest in peace Richard."
Belzer never auditioned for the role. The comedian was brought in by the executive producer to read for the part after hearing him on the show.
Born in Bridgeport, Connecticut, Belzer was drawn to comedy, he said, during an abusive childhood in which his mother would beat him and his older brother, Len. "My kitchen was the toughest room I ever worked," Belzer told People magazine in 1993.