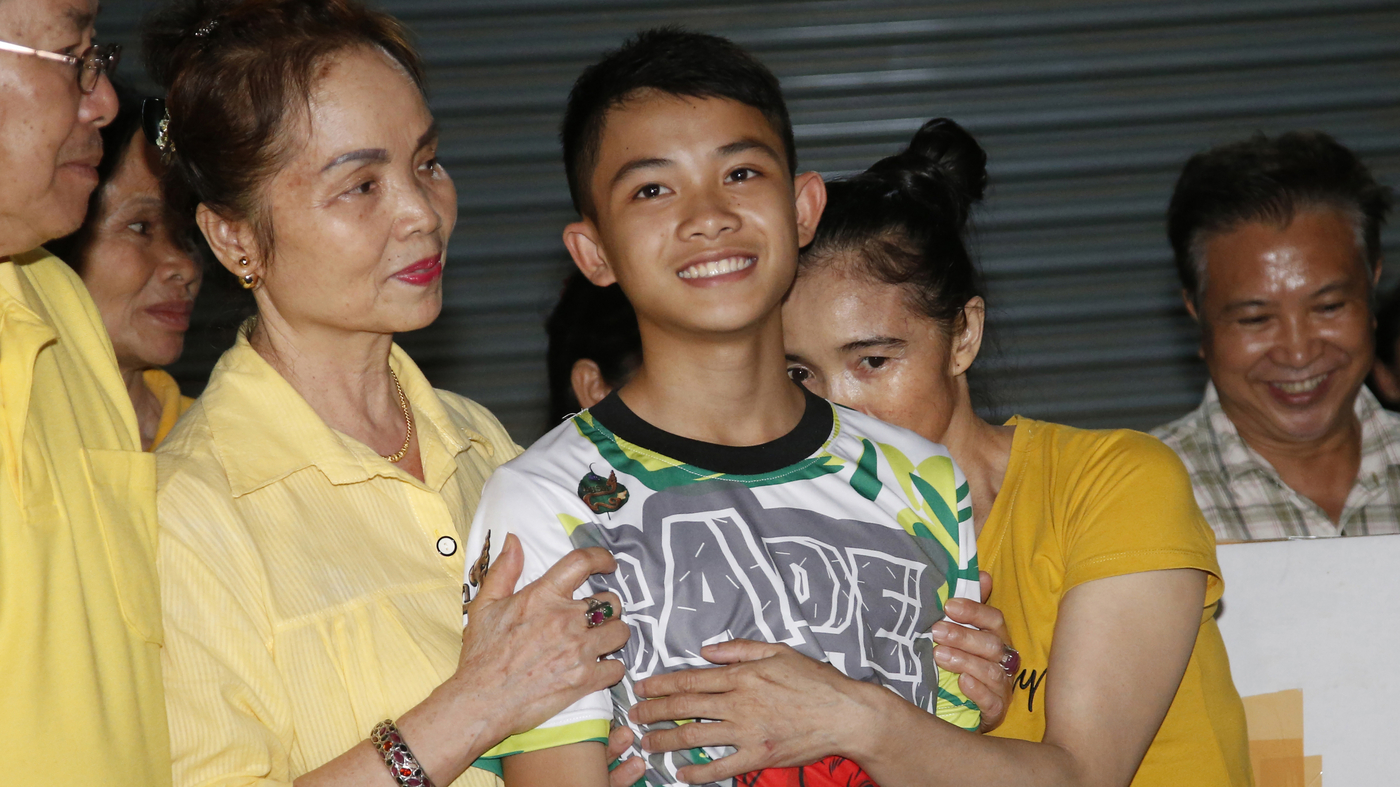 A British school lost one of the boys from the Thai cave
Duangphet Phromthep, 17, of a Thai student rescued from a flooded cave died in the UK after a football scholarship
Duangphet Phromthep, one of the 12 boys rescued from a flooded Thai cave after a weekslong operation that drew global attention in 2018, has died in the UK, British and Thai officials announced Wednesday.
Th northern regional branch of the Thai government's public relations arm said on Facebook that Phromthep, 17, died due to an accident, without providing more details.
Zico Foundation, a Thai non-profit organization which had helped Phromthep study in the UK via a soccer scholarship, wrote on Facebook Wednesday: "Zico Foundation would like to express our sorrow for the pass of Dom Duangpet Phromthep, a scholarship student from Zico foundation," posting a picture of Phromthep.
CNN contacted The Brooke House College Football Academy and inquired about the status of the student's football scholarship. The Academy said it would be releasing a statement.
It took another eight days for all of them to be rescued. A team of expert divers guided each of the boys out of the cave on special stretchers after anesthetizing them to keep them calm enough to transport. The operation required placing oxygen canisters along the path where the divers maneuvered through dark, tight and twisting passageways filled with muddy water and strong currents.
In a complicated three-day final operation, the boys were split into groups of four and provided with 5-millimeter-thick wetsuits, full face mask breathing apparatus and air bottles.
Phromthep, known as Dom, left the cave as part of the second group of boys carried out on more than two weeks after they were first trapped. He was one of three boys and he wasn't old when they were underground. In his first message to his parents he implored them not to forget. "I'm fine, but the weather is quite cold. "But don't worry," he said. "Don't forget my birthday," he said.
Ian Smith, principal at the college stated in a statement that the event had left the community deeply sad and shaken. Everyone involved with Dom's life and his family, as well as his friends, former teammates, and anyone affected in any way by the loss in Thailand, are united in grief.
The head of the Zico Foundation, former Thai national team captain and coach Kiatisuk Senamuang, said in an online news conference that he did not know the cause of death and that Dom had apparently been in good health.
Dom was the captain of the Wild Boars, a youth soccer team in the northern Thai province of Chiang Rai. Twelve members of the team aged 11 to 16 and their coach were exploring the Tham Luang cave complex in June 2018 when they were trapped by rapidly rising floodwaters. A large search and rescue operation involved international divers.
Dom's mother, who joined the online news conference, said she hoped a Buddhist monk in England could conduct rites for Dom so his spirit would not be trapped where he died according to Buddhist beliefs.
"Thirteen Lives" and "The Rescue": Two Amazing Movies about the Wild Boars in the Early Stages of World War II
Ron Howard's feature film "Thirteen Lives" and the documentary "The Rescue" are two movies that recount the amazing story of the Wild Boars.