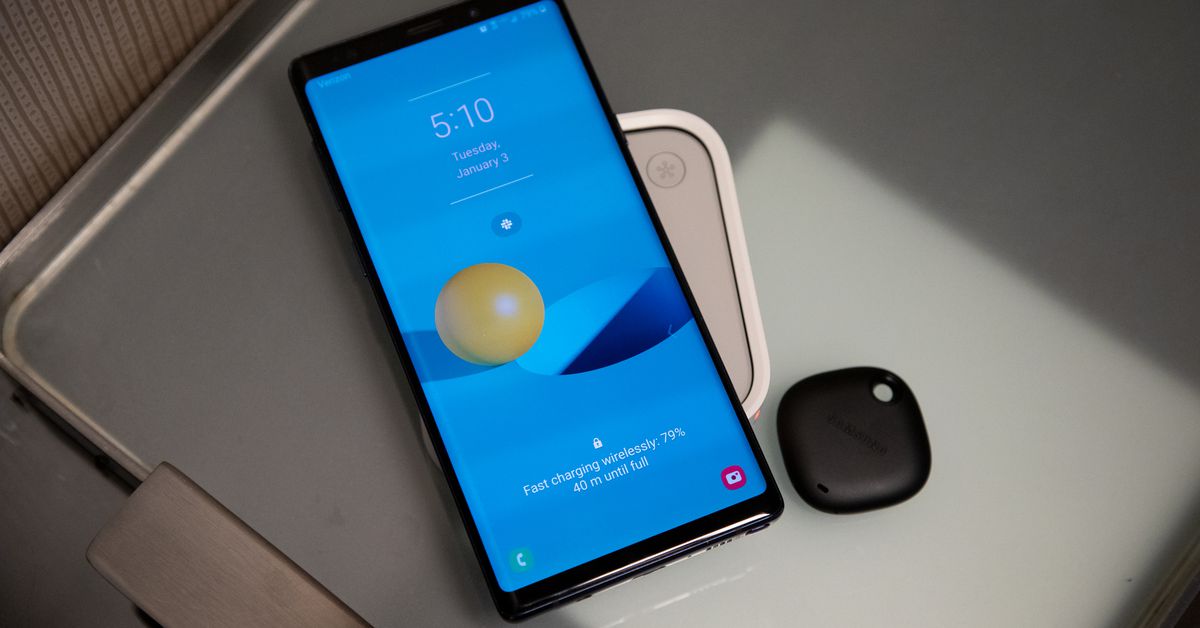 This month, Matter will be upgraded to a SmartThings hub
First Matter Certification of a Hub of Aqara for All Matter-Enabled Hubs and Low-Cost Smart Home Devices
She said that there is a new feature in the Smartthings app that provides actionable advice and control related to energy management, cooking, pet care, and air quality. Currently, these services only work with Samsung devices (except for energy management, which can monitor the energy use of all devices connected to SmartThings). There will be more devices in the services, according to Jung. "We seek to become an open platform so people can benefit from using SmartThings with all the smart devices they have in their home," she says.
The fact that the bridge function was not enabled in the hubs makes the platform openness claim a little hollow. The platform is the only one that supports both Z-Wave and Zigbee, which is why many of the first Matter devices use it. This meant that the opportunity it didn't take was unique. It could have been the first platform to bring Zigbee and Z-Wave devices into Matter, allowing all Matter-enabled platforms to control any compatible devices connected to its hub. SmartThings will be the first place to get both Z- Wave and Zigbee, as well as Matter, all in one place.
CSA says the last delay was to make sure that all devices and platforms worked well with one another before release. More than 130 devices and sensors across 16 development platforms (operating systems and chipsets) are working through certification, and you can expect many more soon.
Jaeyeon Jung, Samsung Electronics corporate vice president and head of SmartThings' mobile experience business, told The Verge in an interview that the company received its Matter certification early on Wednesday, October 12th, a week after Matter launched. According to the spokeswoman for the Alliance, Matter began issuing certifications this week, and that the first to get one was the company.
Starting in December, the maker of low-cost smart home devices will issue an over-the-air update to the Aqara Hub M2 to make over 40 of Aqara's existing Zigbee devices Matter compatible when attached to the hub. That list will eventually expand to support more than 160 of the company's Zigbee devices. The other hubs of Aqara include the M1S/M1S Gen 2, Hub E1, Camera Hub G3 and Camera Hub G2H. Pro, will be made Matter compatible in "the following months," according to Aqara.
While v2 hubs aren't capable of being upgraded to Thread and will support Matter devices over Wi-Fi and ethernet, Jung says they will be able to control any Thread devices using a Thread border router built into another device. There will be the same thing with the software hub in the Family Hub fridges, if you do not add a plug and play.
The company thinks that consumers will choose another platform to use instead of SmartThings now that Matter makes compatibility of devices less of an issue. The most open platform of the major players built the brand of SmartThings.
Aqara just lifted the veil on its smart home roadmap at the Matter launch event in Amsterdam. It begins with a free software update in December for the Hub M2, which will make a lot of Matter devices compatible. In the early part of the century, there will be a new multi-protocol hub and two Matter-over Thread devices from Aqara.
And, of course, it can charge your gadgets. The Station is a fast wireless charging pad for phones, but doesn't charge other phones as fast. I am definitely here for these multipurpose hubs. While Matter requires a "controller" to work, no one was asking for more little white boxes to clutter up their entertainment consoles. I'm only a little sad we're not getting the Samsung Home Hub the company showed off at CES last year.
The Station will come to the US in February and it will be available in either black or white. It's designed around Samsung's existing wireless charging pad but is entirely new hardware and software.
We got a good look at the device and it was a small device that powered by theusb-c. It is easy and inexpensive to put one of these in each main room of your home, where you can just drop your phone and turn on your lights at the same time.
The small button on the device is added in addition to smart home radios. When you press this little SmartThings logo, it can control scenes or devices set up in the SmartThings app. There are three options: single-click, double-click, and long-press.
You can also use the charging state of Galaxy phones to trigger an automation. It's possible to turn on a Good Night scene that shuts off your lights, locks your door and adjusts your thermostat if you place the phone down after 11PM. Then, when you pick it up after 7AM, it could turn on your Good Morning scene.
The Station works with the Smart Things Find service. If you set it up with your Galaxy smartphone, the pad will be pre-configured to ring your phone when you double-press the button. It also acts as an always-at-home Find device scanner, so you can know where your smartphones, tablets, watches, and earbuds are. Plus, a new function continually scans for Galaxy SmartTags or SmartTag Plus and can send a notification when a tag or device leaves or returns home.
It's also a Thread Border router alongside a Zigbee SmartThings hub and has Wi-Fi and Bluetooth radios built in. There is no Z-Wave support. If you want to use Z-Wave, you will have to buy an Aeotec SmartThings Hub.
The Station has been configured to accept Thread devices, which is one of the key wireless protocols Matter is built on. Thread is a low-power, low-latency mesh network that is usually used to connect low-bandwidth devices. If you are looking for a cheap border routers, the Station is the cheapest and could help extend a Thread mesh network for improved reliability and lower latency.
The $20 TP-Link Tapo P125M works with a variety of different things, thanks to Matter. TP-Link also has its own Tapo app that the plug works with.
You need to pair it with the Tapo app in order to use it in Matter. You could also just use the Tapo app and connect it to Alexa, Google, and Apple's Siri Shortcuts from there. But if you aren't going to use Matter, buy one of TP-Link's less expensive plugs. You can read more about the reason why you might want a Matter plug.
The other option is the Meross Matter Smart Wi-Fi Plug, which is $49.99 for two, $5 more per plug than the Tapo. I have not tested this fully yet, but from the form factor alone, I would recommend the Tapo. You can't stack two in a standard outlet because the Meross is rounded. If you use it up top it will block the bottom one, so you can only use the bottom outlet. It has a lower maximum load.
Unlike some of TP-Link's other plugs, there is no energy monitoring available, but you can see how many hours the plug has been used by day, week, and month. You can set a time of day in the Tapo app and have the plug check and download any updates. You don't need to use the Tapo app again and can use your smart home platform app to control it once you set this up.
I tried setting up the plug with Android and iOS and with all four platforms as the starting point. Due to the fact that they don't support Matter in theirios app, it required two phones to work on all at the same time. I also had to add the platforms in a specific order to make it all work.
With a Matter plug like the Tapo, you can share your plug across any platform and to any smartphone in your home. There is no need for a cloud. No account setup needed. Once I added the Tapo plug to one platform with Matter, the idea is that I could connect it to the other compatible platforms locally over the Wi-Fi network.
The Tapo P125M is a Matter-over-WiFi plug, so you will need a Wi-Fi connection and a Matter controller (hub) to set it up. This is different from most Wi-Fi smart plugs, which need Wi-Fi but no other hardware.
To add a device to another platform, you have to visit the device's settings page in the Amazon app, and then tap on "Other Assistants and Apps." This lets you put the plug into pairing mode, where it broadcasts its availability for 15 minutes, giving you time to open the other app and copy and paste a unique code into it.
I had the plug on every platform and when I wanted to control it from one platform to another, I used either the app on theandroid or the app onios platform, it did a great job.
I could turn on the plug, use Amazon to turn it off and then turn it back on using the app on my phone. Each app registered the device's new status when controlled by another platform within a second, the only noticeable laggard being Alexa — which was about 30 seconds behind the rest (in registering the state in the app, it still turned on and off quickly).
I was never able to add it to all of the four platforms when I tried different combinations of setup, starting from either Apple Home or SmartThings or from the other platform with just a single plug.
Why I Cannot Add a Multi-admin to the Matter Platforms? Adding a Smart Plug into the Amazon Pixel without a Connected Device
Multi-admin is one of Matter's main selling points. And while using it across four platforms is likely an edge use case — most people will probably use one or two platforms, maybe three — it's a feature that should still work regardless. As of today, it is not ready.
The setup was done with aPixel6, as Amazon doesn't have a Matter app. The operating system automatically found the device when it was plugged in, so I didn't have to open an app.
This feature is nice, and jives with Matter's promise of a simpler setup process. I could do without both of those things, I just have a phone and an app on my phone.
But I wanted to use Alexa. So, I closed out of this option and opened the Alexa app on the Pixel. I was immediately prompted to connect my smart plug. Devices can be found on your network if you have Device Discovery turned on.
I tapped yes, and it asked if there was a Matter logo. I proceeded to take a picture of that. The ink on the code was smudged as the plug was removed a few times, so luckily this is on the side of the plug.
Next, I went to add it to the other Matter platforms, and while I was eventually successful, the process was inconsistent, and the compatibility between platforms feels very shaky.
You can't just scan the Matter QR code on the device again in the new app — it's one and done for the code (although you'll want to keep it around in case you ever factory reset the device.)
Chris La Pre tells me it is by design. "The original code no longer works. He tells us that the device needs to be put back in pairing mode and that the original Ecosystem will provide a new code. "Otherwise, a neighbor walking through your house could possibly pair devices if they see the barcode."
Unfortunately, this isn't clearly explained anywhere in the platform apps. I can see a lot of people just trying to scan the code again to add it to another platform. In every app I tried the pairing process from, the steps to do so were buried in the settings — almost like they don't want you to find them! Adding the device to any compatible platform on your phone should be possible when you pair the device to one platform. That would be simple.
Source: https://www.theverge.com/23599437/tp-link-tapo-p125m-review-matter-apple-amazon-google-smartthings
Thread Availability in the Amazon App Store and the Eve Energy Smart Plug: The Good, the Bad, the Ugly: Is the Apple Home App Available at the End of March?
The Eve Energy smart plug will be released at the end of March, so if you can wait a month or two, you have another option. It doesn't work with an Amazon device, as they don't support Thread. My bet is that Eve will not release this plug until it works with Amazon, since I am a betting girl.
This is because Matter is built into the iPhone's operating system, so essentially, I was using a version of Apple Home. The plug was not put in the Home app, but added to my account in a different way. If I wanted to add the data to another app, I wouldn't need to copy and paste it.
If you want to take advantage of the features of Thread, then the Eve plug is a good option. Thread has a mesh network that uses fewer resources and uses less power than wi-fi. In my testing, non-Matter Thread devices from Eve have proven to be very responsive. In Matter, it's been a different story with Thread devices dropping offline frequently.
This is probably because Thread border routers from different companies are not all talking with each other yet. Separating Thread networks in your home is similar to having separate wi-fi networks. This can cause problems. Thread-over-Matter, which makes your device talk to each other, isn't done yet, and Amazon, Apple and others all say they are working on it. I will be writing more about this soon.
The spring is when Amazon's app for the iPad is expected to arrive. We know several companies are planning the release of their new Matter products later in the spring or early summer, and we know that they will be brought to you by GOOGLE's version. Additionally, support for Thread looks like it will be more widely available then, too; Amazon has said it will enable Thread on its fourth-gen Echo smart speaker and all compatible Eero Wi-Fi routers this "spring."