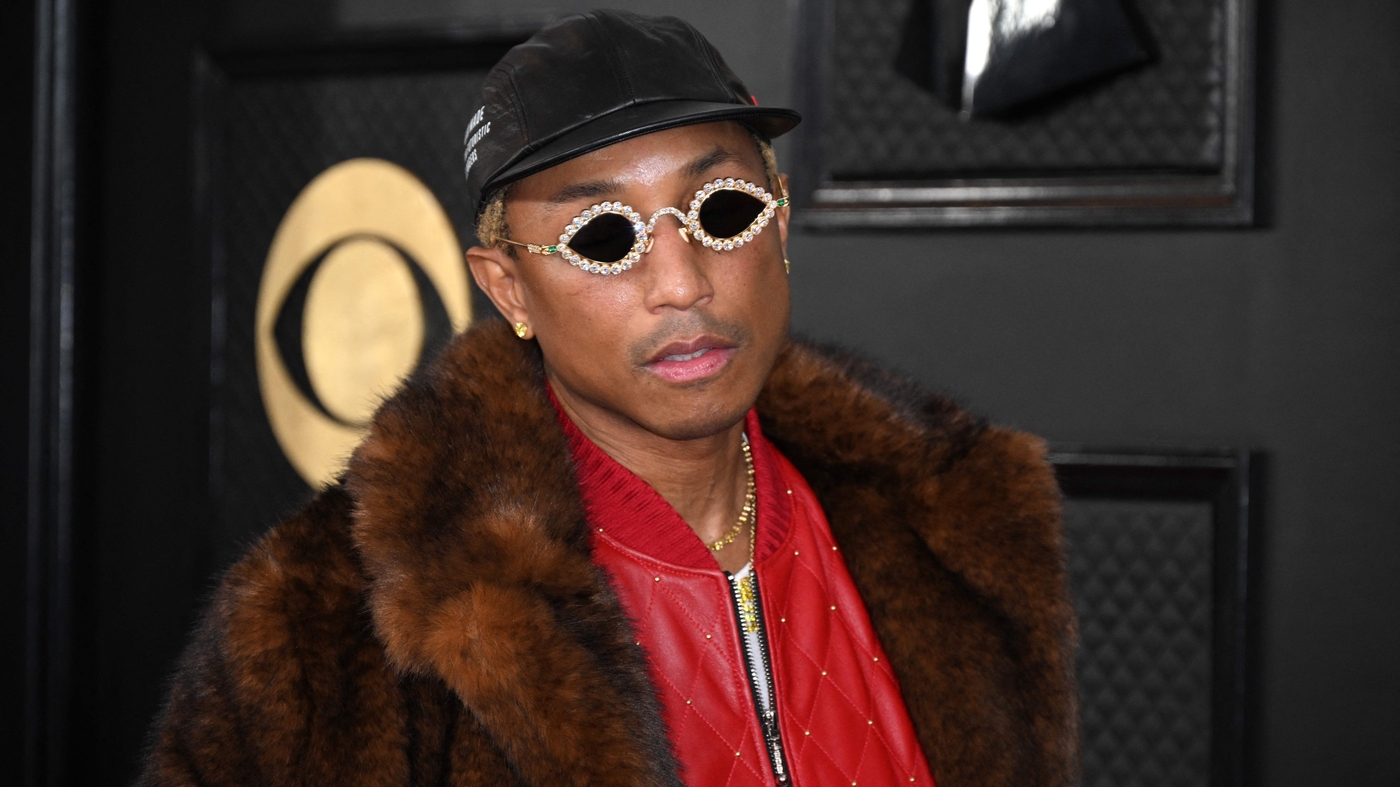 The head of men's designs at Louis Vuitton is replaced by Pharrell Williams
The Men's Creative Director at Louis Vuitton: Celebrating His First Fashion Show at the Grand Accretion House in New York
Williams is going to add to his list: Louis Vuitton's men's creative director.
Williams collaborated with many brands over the years, including a sneakers collaboration with Chanel in May of 2017, and a clothing collection with Karl Lagerfeld in February of 2019. He's also worked with Moncler, Adidas Originals and Tiffany & Company.
For some, Williams' most recognizable fashion moment may have been the massive hat he wore to the 2014 Grammy Awards — or, more recently, his controversial teardrop-shaped, diamond-studded Tiffany sunglasses.
Much like Abloh, Williams' creativity is cross-disciplinary: At the beginning of 2022, he announced he was involved in an ambitious new hotel project , slated to open next year in the Bahamas, and during the pandemic he released a portable cutlery set to limit single-use plastic consumption when outdoor dining.
There is a lot of industry reaction to Williams' new job at Louis Vuitton and he will have a packed house at his first show.
The New York Times and Associated Press report that the two-time Oscar nominee has decades of experience with luxury brands.
Williams collaborated with LVMH (Louis Vuitton Moët Hennessy) in the early aughts on sunglasses and jewelry. The Millionaire sunglasses line is so popular that shades are listed at more than twice their original price on resale sites, and Abloh, a close friend of Williams, re-released the line in 2018, again.
Abloh rose to prominence as the creative director for the rapper formerly known as Kanye West, and went on to found the haute streetwear label Off-White before joining Louis Vuitton in 2018.
He grew the role from "designer" to "curator," the AP reports, expanding his interests into things like housewares, jewelry and architecture. He was one of the few Black designers to lead a luxury fashion house and he worked to pave the way for others after him.
"He reinvented the role of a creative director, injecting it with hip-hop's penchant for remixing, skateboarding's sense of community and a desire for social progress," Business of Fashion writes. "And he helped open doors to a wider cast of creatives, engaging directly with his followers, online and off, and offering them 'cheat codes' and 'trails of information' for how to launch brands of their own."
While many people — including big-name celebrities — cheered the news of Williams' appointment on social media, some were confused by and even critical of the decision to replace him with a celebrity rather than a younger designer with formal training.
But GQ notes that he's been a style icon throughout his career, from mixing skateboarder-wear with hip-hop style as the frontman of N.E.R.D in the early 2000s to embracing womenswear and gender-neutral clothing in recent years.
That started with "the 'I can pull that off' thing," Williams told the magazine in 2019, when he posed on the cover of its "New Masculinity" issue wearing a puffy gown.
He said that when you listen to yourself and you are comfortable, you wear what you feel is right on you. "And that's all."