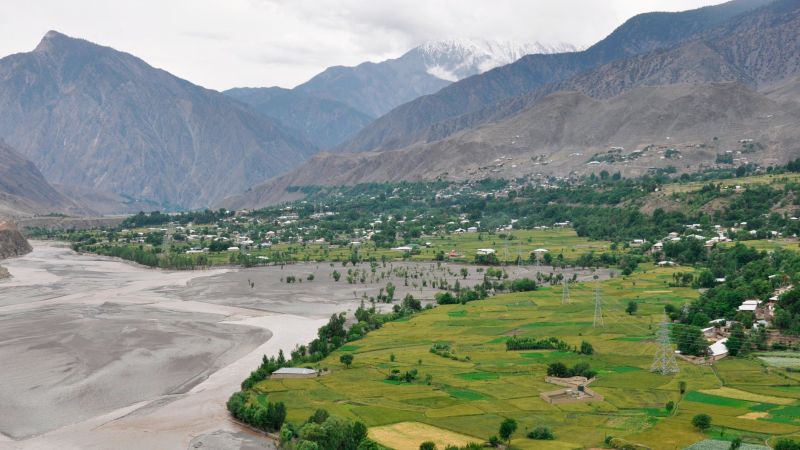 A man is freed by a Pakistan court after he agreed to marry his victim
A Pakistan High Court freed a convicted rapist after agreeing to marry his victim, Daulat Khan, after the he-hearing
A court in Pakistan on Monday freed a convicted rapist after it was "agreed" he would marry his victim, his lawyer said, enraging rights activists who say the ruling risks normalizing sexual violence in the South Asian country.
According to his lawyer, Amjad Ali Khan, the man was convicted of raping a woman and sentenced to 20 years in prison.
On Monday, the Peshawar High Court acquitted Daulat Khan after the two were legally married earlier in December following an out-of-court settlement made by a local "jirga" – a council of elderly men who make decisions based on Sharia law.
There are deeply ingrained, often brutal patriarchal and misogynistic attitudes that remain prevalent in the district. In 2012, activist and Nobel laureate Malala Yousafzai was shot in the head by the Pakistani Taliban in Swat for defying their orders by going to school.
In Pakistan, it is not uncommon to have cases settled on taboo topics such as childbirth outside of marriage. Critics say that a culture of victim-shaming is perpetuated by the jirga on issues of rape and sexual assault.
In December 2020, Pakistan toughened its rape laws to create special courts to try cases within four months and provide medical examinations to women within six hours of a complaint being made.
Roughly 40% of rape victims withdraw their claims due to lack of empowerment, according to a non-government organization that provides legal help to underprivileged people.
Pakistan does not have a law that criminalizes domestic violence and many women there are vulnerable to assault.
The murder of a woman in Islamabad's Fatima Jinnah park – a site for women and girls in the country's capital
In February, the brother of murdered social media star Qandeel Baloch was freed by a Pakistani appeals court, three years after he was convicted of killing her for "bringing dishonor" to the family.
The murder of a woman by a relative is typically called an "honor killing" in Pakistan. At the time of Baloch's murder, Pakistani law allowed the victim's family to pardon a convicted killer.
The rights group, Aurat Azadi March (Women's Freedom March), said in a statement, "There is an increasing sexual barbarism in Pakistan, and criminal silence on it by the state and society is unacceptable."
The woman, 24, was with a male colleague in the capital Islamabad's Fatima Jinnah park – known locally as F9 park and the largest in the city – last Thursday when they were allegedly attacked by two armed men, according to a statement she filed with the police, seen by CNN.
The incident has sparked outrage in the country of 220 million, which is highly patriarchal and where violent attacks against women and girls frequently make headlines.
Fatima Jinnah park is a sprawling oasis spread across the center of Islamabad in an affluent part of the city, and has a high security presence. It is like New York's Central Park because families gather for festivals and children play at the park throughout the day.
Her killer, Zahir Jaffer, the 30-year-old son of an influential family and a dual Pakistan-US national who knew Mukadam, was sentenced to death by an Islamabad judge last February.