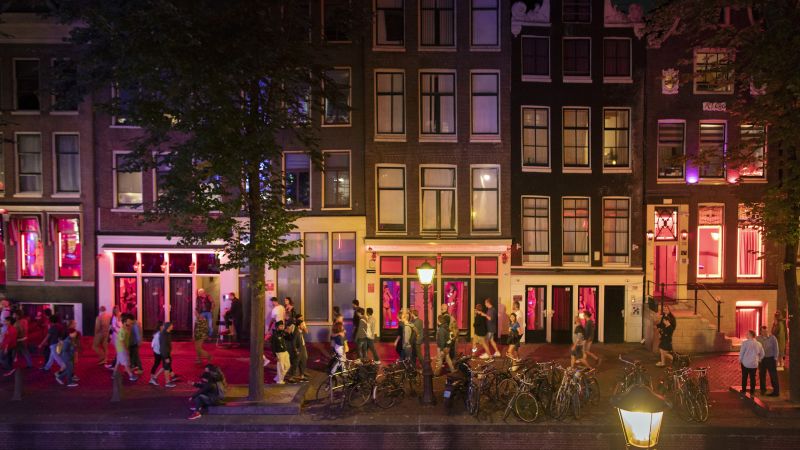 The city of Amsterdam wants to ban marijuana use on the street
The Amsterdam Red Light District Bans Smoking of Marijuana Outside the City Limit: A State-of-the-Art Measurement
The city of Amsterdam is banning the smoking of marijuana outdoors in its red-light district. The ban is part of a host of changes to appease those who live in the popular neighborhood, which attracts millions of tourists each year.
"Residents of the old city center experience a lot of nuisance from mass tourism and alcohol and drug abuse on the street," the Municipality of Amsterdam said in a statement on Thursday.
"Tourists also attract street dealers, who in turn promote criminality and insecurity. Especially at night, the atmosphere can become grim. People who are under the influence also stick around longer," it added.
It said it hoped the smoking ban would reduce nuisance. If this doesn't work, the town will consider banning soft drugs at certain times and smoking marijuana in coffee shops' outdoor seating areas.
The De Wallen district is known for its unique heritage, architecture and culture, and city officials want visitors to appreciate it more than they do sex and drugs.
Over the past few years, there have been multiple initiatives to reduce the impact of mass tourism and nuisance visitors, and to revamp the area's image.
In 2020, guided tours were prohibited from passing sex workers' windows, and there was talk of moving the window brothels to a neighborhood outside of the city center – conversations that continue to this day.
For a number of years, the "We Live Here" campaign has made visitors aware of the ordinary people who live in the red light district, and the most recent "stay away" campaign was launched toward the end of last year to discourage international visitors with plans to go wild.
This year, Amsterdam is expected to receive more than 18 million overnight visitors. By 2024, that number could reach 23 million, in addition to another 24-25 million day visits, according to the local authority's research and statistics department. When the number of overnight visitors reaches 18 million, the city council is "obliged to intervene" under a 2021 ordinance called "Amsterdam Tourism in Balance."
The city decided to put a curfew in place for certain businesses so that foot traffic could be spread. Cafés, restaurants and sex establishments with a catering permit can keep their doors open until 3 a.m. or 4 a.m., while "prostitution businesses" can remain open until 6 a.m.