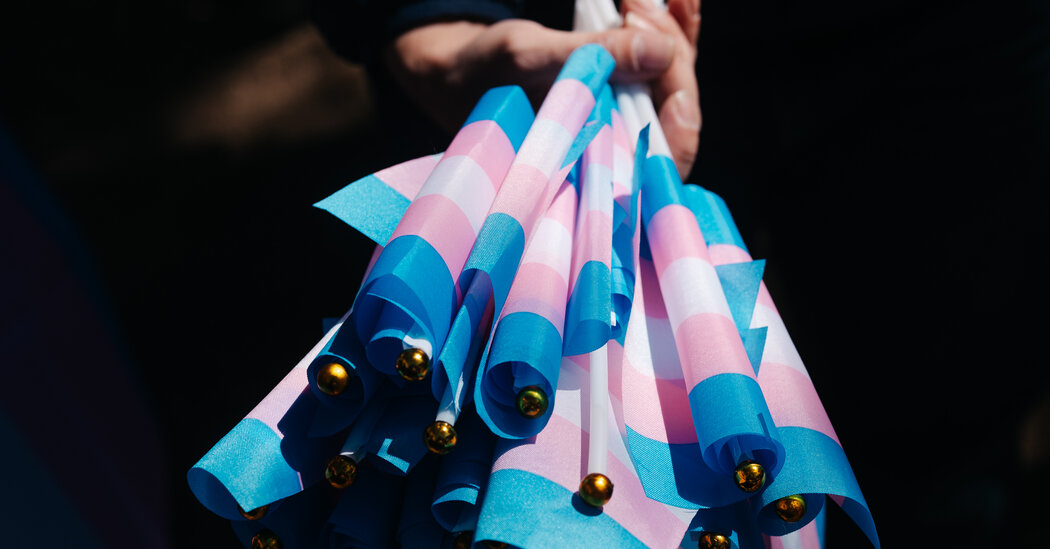 The constant attack on trans people is an attack on all of us
The 1819 Project: The Birth of Democracy and the Rise of Rascism and Hate: The Case of Hannah-Jones and Douglass
The evolution of American democracy is not possible to comprehend without analyzing how blackness affected citizenship, dignity, wealth, poverty and punishment. In this way, the first two episodes form a couplet that work more powerfully in tandem.
The first two episodes of "The 1619 Project," a documentary series which premiered on Hulu on Thursday, brings to life the Pulitzer Prize-winning New York Times multimedia project created by Nikole Hannah-Jones.
The first two episodes of The 1619 Project made it clear that Black people's buying, selling, insuring, and financing will help make Wall Street and New York City the financial capital of the world.
The episodes reveal how black people in the US represent America's democracy's beat heart and how that heart has helped fuel the imagination and social transformation that has helped enrich not only African Americans but also women, other people of color, immigrants and the disabled.
The documentary series provides additional flesh and texture to the original New York Times Sunday Magazine special issue, the multimedia educational social media supporting materials and bestselling anthology subsequently published.
Similarly, in her analysis of Douglass's political thought — published in the volume "African-American Political Thought: A Collected History" — the political theorist Sharon R. Krause shows how Douglass "clearly believed that slavery and prejudice can degrade an individual against his will" and generate, in his words, "poverty, ignorance and degradation."
This is the place to focus on democracy. For perhaps the most important revelation of "The 1619 Project" and the ensuing praise and controversy surrounding it is the relationship between race and democracy.
Nowhere are these juxtapositions more present than during the Reconstruction period and the decades following. Black Americans created new schools, churches, universities and civic groups between 1865 and 1898. The rise of racial terror, the use of convict-lease systems that racially profiled African Americans, and the establishment of sharecropping and peonage systems were just some of the things that took place in those years.
The second episode of the series, called Race, explores the differences between the lives of Hannah-Jones paternal and maternal grandparents.
Our racial identities are listed on certificates of birth and death rather than as signposts. They serve as markers of destiny and signifiers of future wealth and prosperity for some and punishment and premature death for others.
As viewers we eavesdrop on recordings from the formerly enslaved conducted by the Works Progress Administration during the Great Depression. Laura Smalley, a formerly enslaved Black woman, recalls that plantation owners would "breed them like they was hogs or horses, something like that, I say."
In our own time, this history is more necessary than ever because it is so painful to confront. Serena Williams was a rich woman and famous when her daughter came into the world, but nearly died if she had not given birth.
We need to look back at Legacies in order to confront a history that actively marginalizes Black life and threatens America's democratic future.
"Douglass observed," the historian Nicholas Knowles Bromell writes in "The Powers of Dignity: The Black Political Philosophy of Frederick Douglass," "that although dignity seems to be woven into human nature, it is also something one possesses to the degree that one is conscious of having it; and one's own consciousness of having it depends in part on making others conscious of it. Others' recognition of it then flows back and confirms one's belief in having it, but conversely their refusal to recognize it has the opposite effect of weakening one's confidence in one's own dignity."
It's easy to understand how chattel slavery affected Black Americans as they struggled in the face of a political, social and economic order to assert their dignity and self-respect. In other places, Douglass explored this idea as well.
Although he never wrote a systematic account of his vision of democracy, we can get a good idea from his writing and activism. "A democracy," Douglass's work suggests, "is a polity that prizes human dignity," Bromell writes. "It comes into existence when a group of persons agrees to acknowledge each other's dignity, both informally, through mutually respectful comportment, and formally, through the establishment of political rights." All of our freedoms are intended to help us maintain a political community in which all persons contribute to their dignity.